Allie Thurman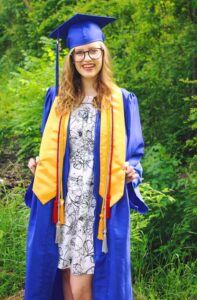 Sulphur Springs ISD
We are thrilled to announce that Allie Thurman is one of our Hopkins County Bright Stars Scholars for 2020! Allie is a Sulphur Springs High School graduate and will be attending the University of Texas at Austin in the fall.
She will be pursuing a Bachelor of Science in Psychology and her career field interest is Optometry. She is interested in going on to Optometry School to become an Optometrist. Allie has been involved in the Blue Blazes Drill Team, Key Club, Teen Court, Hopkins County Leadership and is a member of the Wesley United Methodist Youth Group. She is a member of the National Honor Society and Technical Honor Society and her interests are drill team, painting and hanging out with friends.
Allie feels her greatest accomplishment so far is being accepted into the University of Texas which has been her dream school since childhood! Way to go Allie! A personal goal she wants to accomplish is to open her own Optometry practice one day and to give back her time and money to help her community. We are thrilled she is forever a part of the Gillis Foundation family!!!
Allie is the daughter of Did and Logan Thurman.
---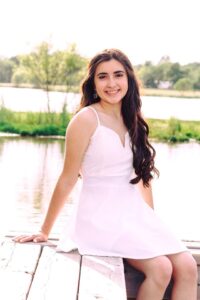 Diana Gallegos
Como-Pickton Consolidated ISD
Diana is headed to the University of Texas at Tyler in the fall and plans to major in Interdisciplinary Studies and ultimately become an elementary bilingual teacher. She has been in many extra-curricular actives throughout high school such as Spanish Club, Yearbook staff, FCCLA and is a member of the National Honor Society.
Diana has been in many honors classes throughout high school and has received such awards as English 1 and 2, 1st in US History and being on the Honor Roll consistently. She loves hanging out with family and friends, being with children and doing fun activities! Diana feels her greatest accomplishments to date are being the first person in her family to go to college, being able to cover most of her college costs and feels she has accomplished every goal she set for herself during her senior year. Way to go, Diana! One of her personal goals to accomplish is to graduate from college and having her own classroom by 2025 while living a positive and healthy life! Diana is the daughter of Jose M. and Raquel Gallegos.
---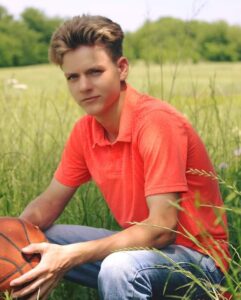 Eastan Lewis
North Hopkins ISD
Eastan graduated from North Hopkins High School North Hopkins: Counseling Panthers for Successand will be attending Southern Arkansas University in the fall. He will major in Cyber Criminology and Criminal Justice and plans to go in to Cyber Forensics upon graduation.
Eastan participated in basketball, baseball, golf, BETA, Student Council and UIL. He has won many awards and recognitions such as Senior Class Nominee for Homecoming King, Class president, Yearbook Editor-in-Chief, Superintendent's Honor Roll, and One Act Play All-Star Cast among many.
Eastan loves to play golf, video games and hanging out with friends.
He feels one of his greatest life accomplishments so far is being a part of the NH golf team that played at the state tournament and also being a recipient of the Bright Stars Scholarship! A personal goal is to gain experience in the field of cyber Security and "give back to my community by educating the citizens about the importance of being safe with information through the web and electronically."
Eastan is the son of Brian and Danna Lewis.
---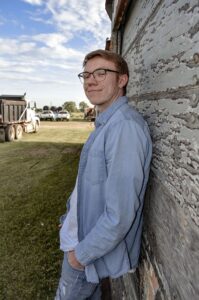 Grayson McClure
Sulphur Springs ISD
Grayson is graduating from Sulphur Springs High School and heading to the University of Texas at Arlington where he will seek a Master's Degree in Education. Grayson wants to eventually teach math at the middle school level. He was involved at the highest level in varsity basketball as well as being a member of the National Honor Society, making All Academic District for three years and named on the Basketball All-District team both his junior and senior years! Of note, Grayson made the most three pointers in a single season in school history and most three pointers made in a game in school history!
In addition to athletics, Grayson likes writing poems, listening to and making podcasts, listening to music and hanging with friends. When asked what his greatest achievements to date were he stated that in addition to breaking the school basketball records he would say it was being able to give his testimony to over 300 students about Christ.
---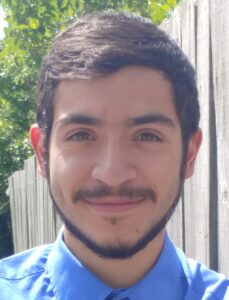 Isaac Gutierrez
Sulphur Springs ISD
Isaac is graduating from Sulphur Springs ISD and will continue the family tradition of his older brother by attending Texas A & M University in College Station. Isaac is gifted in mathematics and will major in Statistics. As a career, his goal is to be a statistician in some capacity.
Isaac was in UIL Academics and played soccer while in high school and was a member of the National Honor Society. He feels one of his greatest accomplishments is to maintain a strong academic record despite difficult and demanding life moments and getting to attend a great university like TAMU – College Station. Isaac states, " I want to help others in my community who are in need in the same way I was helped."
We are SO PROUD of you, Isaac!!!!! Gig' em!  Isaac is the son of Martina Gutierrez and the late Uriel Gutierrez.
---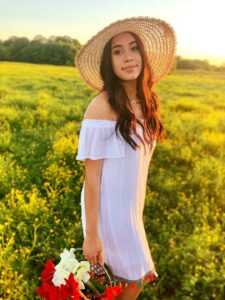 Jocelyn Ochoa
Saltillo ISD
Jocelyn is a graduate of Saltillo High School and will be seeking a Bachelor of Science in Nursing. She will start her post-secondary journey towards this goal at Paris Jr College in the fall.
Jocelyn participated in varsity basketball, cross-country, track, FCCLA, Beta, Yearbook staff member and was in the Hopkins County Leadership Class. She also participated in Relay for Life.
She was a UIL Regional Qualifier for Accounting in 2019, and qualified for State cross country all four years of high school! Jocelyn was named on the All-District team for basketball and was named Offensive MVP.
Jocelyn loves spending time outside with family and riding bikes with her nieces and nephew. She loves playing with all her pets!
When asked her great accomplishments so far she states, "Definitely finally making it to the Regionals in basketball my senior year after losing to the same team the past three years. I have never felt so proud and happy compared to winning other games! I left the game in a comfortable position and mindset because my main goal throughout high school was finally accomplished. It really shows how one is capable in succeeding as long as you have motivation and determination." Way to go Jocelyn! We agree!
Her next goal is to receive her BSN and be able to help and give back to the community and her family. 
Jocelyn is the daughter of Salvador and Maria Ochoa.
---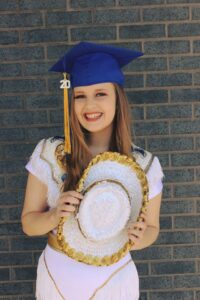 Mattie Thurman
Sulphur Springs ISD
Mattie will be attending the University of Texas in Austin this fall and will be majoring in governmental affairs that will ultimately lead to becoming an attorney or working for the government in some capacity.
Mattie is an officer in the Blue Blazes drill team, a member of the National Honor Society, Hopkins County Teen Leadership, and Teen Court among several other extra-curricular activities.
She feels one of her greatest accomplishments so far has been finishing high school with a 4.0 GPA while being very busy with all her activities! Mattie states one of her personal goals to achieve is to work in a job where "I can help people in my community and change people's lives for the better".We could not be any happier to call Mattie a 2020 Hopkins County Bright Stars Scholar!Mattie is the daughter of Didi and Logan Thurman.
---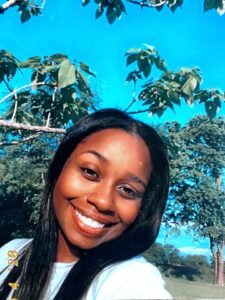 Mya Lewis
Como-Pickton Consolidated ISD
Mya is a graduate of the Como-Pickton Consolidated ISD Como-Pickton CPCISD and is headed to Texas A & M University – Commerce where she will major in Nursing and ultimately receive her BSN. She has been in many extra-curricular activities such as UIL cross country, Student Council, National Honor Society and Leadership Program. She has been on the honor roll and placed 1st overall in her UIL Chemistry and Physics competition.
Mya feels one of her greatest accomplishments, though, is placing 1st in FCCLA Advocacy Speaking on the topic of Sex Trafficking in which she ultimately wants to educate people about it and, ultimately, help stop the trafficking. Her greatest personal goal is to graduate from college with her BSN. You can do it Mya! We are one of your biggest cheerleaders! So happy to have you as one of our own in the John and Deborah Gillis Foundation!
Mya is the daughter of Hersean and Saundra Lewis.
---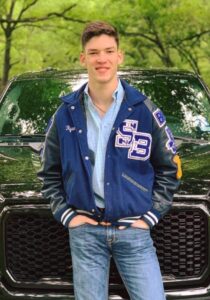 Ryan Vance
Sulphur Bluff ISD
Ryan Vance will be attending Texas A&M in College Station this fall where he will be an Architectural Engineer major.
Ryan was active in basketball, baseball, golf and track and was the Beta President for his chapter, FFA President, Senior Class President and in the Hopkins County Leadership class.
He received 1st Place in the Beta Speech competition at the state level and placed 4th at the national level! He also won the Cap Herman Bear Award.
Ryan's favorite thing to do is hang out with his friends and family.
When asked what his greatest accomplishments to date would be he stated, "I would have to say graduating high school. This hasn't been the most ideal year but it definitely is going to be one that I will never forget. Through this I have learned that with the hustle and bustle of everyday life, don't forget the family that you have waiting at home. Always take time to be with them, because we are growing up fast and our time is limited. With that said, live every day like it is your last."
Ryan's personal goals to aim for are graduating from college with a degree in "what I love doing and start a job that makes me want to go to work every day." Ultimately, he wants a job that will allow him to provide for his family. "With God's help and motivation any goal is possible if we just set our mind to it."
Ryan is the son of John and Cathy Vance.
---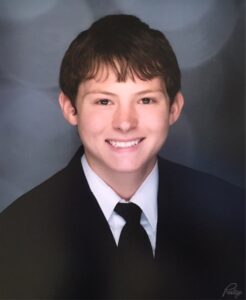 Thomas Owen
Sulphur Springs ISD
Thomas is a Sulphur Springs ISD graduate who has been active in the Key Club, Student Council and is a member of the National Honor Society. He is headed to Texas Tech  in the fall. 
Thomas feels very proud to have been accepted into Texas Tech University where he will major in accounting and hopes one day to be a Certified Public Accountant. Thomas, we are so excited you will forever be a part of the John and Deborah Gillis Foundation and wish you all the best as you start your life at Texas Tech. Guns up!!
Thomas is the son of Bruce and Lory Owen.
---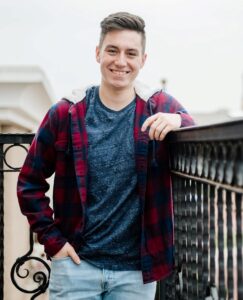 Zach Tiemeyer
Sulphur Springs ISD
Zach is graduating from Sulphur Springs ISD and is attending Paris Junior College in the fall. His plans are ultimately to attend Parker University in Dallas to become a Doctor of Chiropractics.
Zach was involved in football, Key Club and Teen Leadership. He was an All-State Academic Honorable Mention in Football and is in the National Honor Society. In varsity, he led the team in receptions. Zach is the son of Jeff and Amy Tiemeyer.
---