We are pleased to announce the 2021 Bright Star Scholarship recipients of Hopkins County:
Jolee Elizabeth Fox
,
Miller Grove ISD
Delane Ray Baxley and Jaqueline Gomez
,
Como-Pickton CPCISD
Jada Simone Wade and Brandon Layne Branom
of Sulphur Bluff ISD
Paige Madison Daniel, Corde Alden Mayo, Landry Michael Meskimen,
Madelyn Alee Posey, and Mariam Chung Tran
,
Sulphur Springs ISD
We are so honored and blessed to get to help tell these stories for years to come.
Congratulations
to all of you, we look forward to your journeys and the BRIGHT future ahead for each of you!
Special thanks to Chad's Media for documenting this amazing day awarding the scholarships.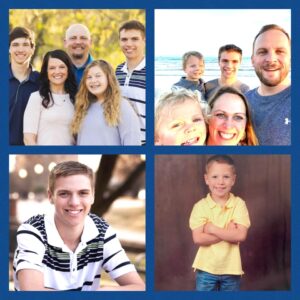 Brandon Branom
Brandon is a graduate of Sulphur Bluff ISD and is seeking a Bachelor's degree in the field of Finance. He will start his post-secondary journey towards this goal at Texas A&M University-Commerce this fall.
Brandon was involved in basketball, baseball, golf, BETA, and UIL academics. He was recognized as a First Team All-District player in basketball and placed first in Number Sense at District UIL Academics. Brandon's hobbies include watching and playing sports.
Brandon's greatest accomplishment is ranking third in his high school class. He says it shows all of his hard work over the last four years has paid off. Brandon's personal goal is to earn a college degree, and we cannot wait to see him accomplish this! We are so proud of you!
Brandon is the son of Bridget Moore and Bryan Branom.
---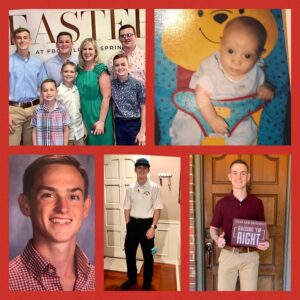 Corde Mayo
We are excited to welcome Corde Mayo into the Foundation as a 2021 Bright Star Scholar. Corde is a graduate from Sulphur Springs ISD and plans to attend Texas A&M University to pursue a degree in Biomedical Sciences. He ultimately plans to pursue a career in pediatric or trauma surgery.
Corde has been involved in Student Council for four years, Key Club for three years and serving as an officer for two, and HOSA, also serving as an officer for one year. He has also participated in varsity basketball, cross country, and track and field.
One of Corde's greatest accomplishments is being accepted into Texas A&M's pre-medicine program. He is thrilled that he is on track to become a surgeon. Corde's personal goal is to have a successful career doing surgery and have his own family one day.
Corde is the son of Beverly Mayo and Curt Mayo.
---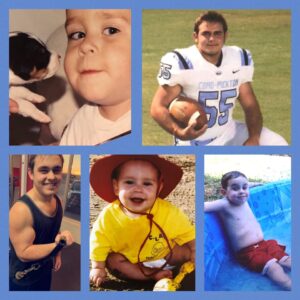 Delane Baxley
Delane is a graduate from Como-Pickton ISD and will be attending Texas A&M University- Commerce, where he plans to seek a degree in economics. His career goal is to go into the field of investments and real estate.
Delane was recognized for the A-Honor roll, Academic All-State Football, second place in District Current Events UIL, and third place in District social studies UIL. He attends Fellowship Baptist Church, loves to fish with his brothers, loves Star Wars, and has an interest in History.
When asked about his greatest accomplishment, Delane states, "Two years ago I had the honor of leading a good friend of mine to Jesus Christ. It was the single most important thing I have ever done." What an amazing accomplishment! He hopes to become an honorable man to make his parents proud and to serve his God who has done so much for him.
Delane is the son of Sherry and L.D Baxley.
---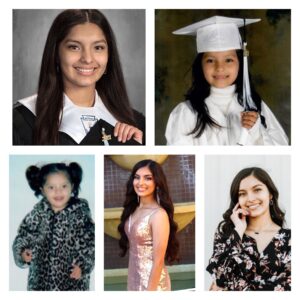 Jacqueline Gomez
We are overjoyed to introduce Jaqueline 'Jackie" Gomez as one of our 2021 Bright Stars Scholars! Jackie is a recent graduate from Como-Pickton Consolidated School District and will be attending the University of North Texas in the fall where she will major in Physical Therapy.
Jackie was heavily involved at Como-Pickton High School where she participated in track, volleyball, FFA, Student Council, Spanish Club and FCCLA among many other organizations. She was also a member of the National Honor Society and qualified for state in Construction Tool Identification through Skills USA.
Jackie's hobbies and interests include yoga, playing volleyball and hanging out with friends and family in her very rare spare time. She also likes to explore new places and socialize with other.
One of her greatest accomplishments to date is being the first in her family to graduate from high school and she says, "I am very excited to see what choices I make that will impact my future!". One goal yet to accomplish in life is to graduate with a Bachelor of Science in Rehabilitation Studies and ultimately graduate with a Doctorate in Physical Therapy (DPT).
Jackie is the daughter of Maria Tovar and Rafael Gomez.
---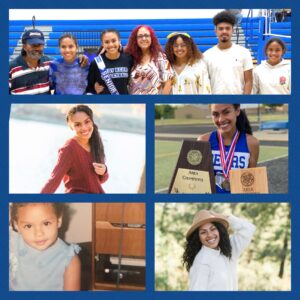 Jada Wade
We are thrilled to announce Jada Wade as one of our Hopkins County Bright Star Scholars for 2021! Jada has graduated from Sulphur Bluff ISD and will be attending Paris Junior College in the fall, then plans to ultimately attend the College of the Ozarks in the Spring semester. Jada will be pursuing a Bachelor of Science in Nursing with plans to become a nurse after graduation.
Jada has been involved in many extracurricular activities, including serving as FCCLA president, a member of FFA, Beta Club, Hopkins County Leadership, Cross Country, Volleyball, Basketball, Track and Field, and senior class reporter. She is also a member of the Community Bible Fellowship youth group, and her interests include singing and spending time with her family and friends.
Jada's personal goal is to graduate with a degree in nursing so she can help people all over the world and care for them with selfless compassion and empathy. This path inspires her because she wants to do something for the rest of her life that she loves and is rewarding, and she knows with God she can accomplish this.
Jada is the daughter of Jerry and Letica Wade
---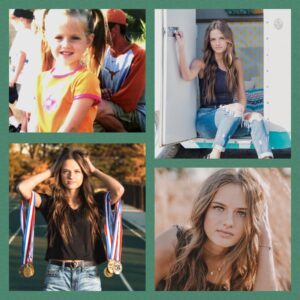 Jolee Fox
We are delighted to introduce Jolee Fox as one of our 2021 Bright Star Scholars. Jolee is a graduate of Miller Grove ISD and is headed to Texas Tech University to earn a degree in Marketing in the fall. Her ultimate goal is to come back to Sulphur Springs and open her very own boutique.
Jolee is a 2019 State Cross Country Champion, 3X state cross country runner up, 4x all state cross country, track state qualifier, Lincoln Douglas debate qualifier, NHS Vice President, made the Texas Girls Coaches Association All-American team, and the Texas Girls Coaches Association Legacy team. Besides running, Jolee loves to go camping, spend time with friends, go to the beach, bake, and learn about Jesus.
When asked about her greatest accomplishment, Jolee states, "Winning state my junior year. That was five years in the making and so many hours of hard work went into it, and to see it payoff is a feeling I will never forget." We are so proud of Jolee and all of her hard work!
Jolee is the daughter of Bo and Jaime Fox.
---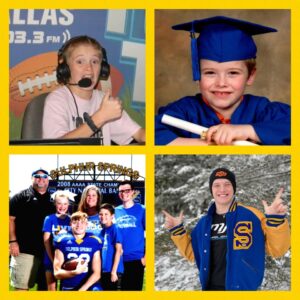 Landry Meskimen
Landry Meskimen is one of our phenomenal Bright Stars Scholars this year and represents Sulphur Springs High School! He will be attending Oklahoma State University in the fall and will be majoring in Sports Media. Landry's ultimate career goal is to be a Sports Commentator on a major television network. With his knowledge and background in sports himself, we know Landry would be amazing and successful in this field!
Landry was very active in high school, especially playing football, and was a member of the Fellowship of Christian Athletes and Key Club. His hobbies and interests are working out, watching football and hanging out with friends and family.
When asked what he feels is one of his greatest accomplishments to date, Landry stated he was proud of achieving Academic All-State in football and being awarded the Bright Stars Scholarship. His personal goal for his future is to work his way up to a job on a major television network as a sports commentator.
Landry is the son of Teri and Jason Meskimen
---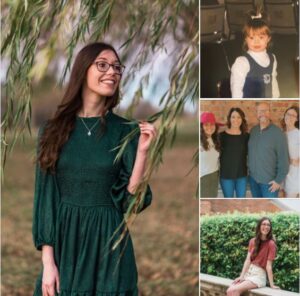 Mady Posey
We are so happy that Mady Posey has joined the Bright Stars Scholars family in the Gillis Foundation! Mady is a graduate of Sulphur Springs High School and is attending Baylor University in the fall. She will be seeking a Bachelor of Business Administration degree in Marketing with a major in Sports Strategy and Sales. Mady's ultimate goal is to work for a Dallas-based professional sports team!
Mady was a busy girl in high school! She participated in the Hopkins County Leadership class sponsored by the Hopkins County Chamber of Commerce, was a member of the SSHS Yearbook staff and Key Club. Mady was active in her church's youth group at Hope Family Fellowship and played volleyball and was a member of the SSHS Advanced Graphic Design Team.
As a National Honor Society member, Mady participated in Destination Imagination Technical Team and received 1st Place at Global Finals in 2016 and placed highly in competition in 2017 and 2019 as well.
Mady states she is extremely interested in sports, both college and professional, and typically spends her time watching sports or spending time with family and friends.
Mady feels her greatest accomplishment to date is winning first place in the 2016 Global Finals in Knoxville, TN with her technical team and that they beat out teams from around the world. One goal she strives to accomplish is to graduate from Baylor University and pursue a career with a professional sports organization.
Mady is the daughter of Sasha and Rusty Posey.
---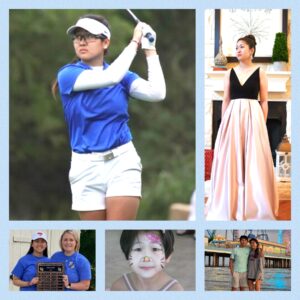 Mariam Tran
We are so happy that Mariam Tran has joined the Bright Stars Scholars family in the Gillis Foundation! Mariam is a graduate of Sulphur Springs High School and is attending Southern Methodist University in the fall. She will be seeking an engineering degree and her ultimate goal is to work in patent law.
Mariam states she is extremely interested in golfing, baking gluten-free snacks, collecting albums, shopping, and playing Minecraft.
Mariam feels her greatest accomplishment is qualifying for state in golf. I had dreamed of making it to the state championship since I was a freshman. And after junior year was cut short, I worried that I would "choke" and ruin my last attempt at it. After scrapping it out at regionals, I was able to get the second individual spot to qualify. At state, I was able to place 9th overall! I would like to thank Coach Delorge for being my caddy throughout the process, and Coach Spigener for preparing me up till that point.
Mariam is the daughter of Dinh and Serena Tran.
---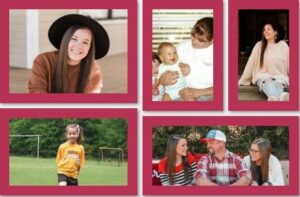 Paige Daniel
Paige is another amazing Sulphur Springs ISD graduate and is headed to Texas A&M University in the fall, where she will major in Business Administration that will hopefully lead to opening her own business where she can help as many people as possible.
Paige has been a member of Student Council all four years of high school, serving as reporter/historian her senior year. She has also been Treasurer for NHS, Parliamentarian of her class for three years, and a member of Key Club and Hopkins Country Leadership. She loves to be involved in school activities, hang out with her friends, read a good book, and go to the lake.
Paige's greatest accomplishment to date is being a UIL Barbara Jordan Historical Essay Contest state finalist two years in a row. She says this competition requires many hours of dedication outside of school, so it was a relief to see all of her hard work pay off. The John and Deborah Gillis Foundation is so excited to have Paige as a part of our family!
Paige is the daughter of Clay and Mikki Daniel.