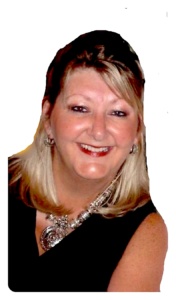 In April of 2018 Robin Shrode, a native of Hopkins County and 1979 graduate of Sulphur Springs High School, was hired by the John and Deborah Gillis Foundation's Board of Directors to organize, establish and manage the education foundation.  Robin graduated from East Texas State University (Texas A & M – Commerce) with a Bachelor of Science in 1983 and a Masters of Science in 1995. She is a teacher at heart with a focus on helping organizations improve so that each educator and student experiences teaching and learning in the most effective and efficient system possible.
We have the exciting opportunity to apply what we know about how this generation of students learn inside and outside the classroom and how we should fundamentally think differently about lesson design and preparing students for both College and Career readiness.
Robin also carried the titles of classroom teacher, school counselor, and administrator of school improvement and professional development programs. She was the founding partner of American Alliance for Innovative Systems, LLC and recently sold her partnership in the company after 12 successful years of managing the company as Director of Operations and Senior Consultant/Partner. In 2016, Robin was elected to the Board of Directors of the National Career Academy Coalition, a renowned national organization that supports high school career academy development.
She lives with her husband, James, and two dogs in Rockwall, TX and is the proud grandmother of six beautiful children.